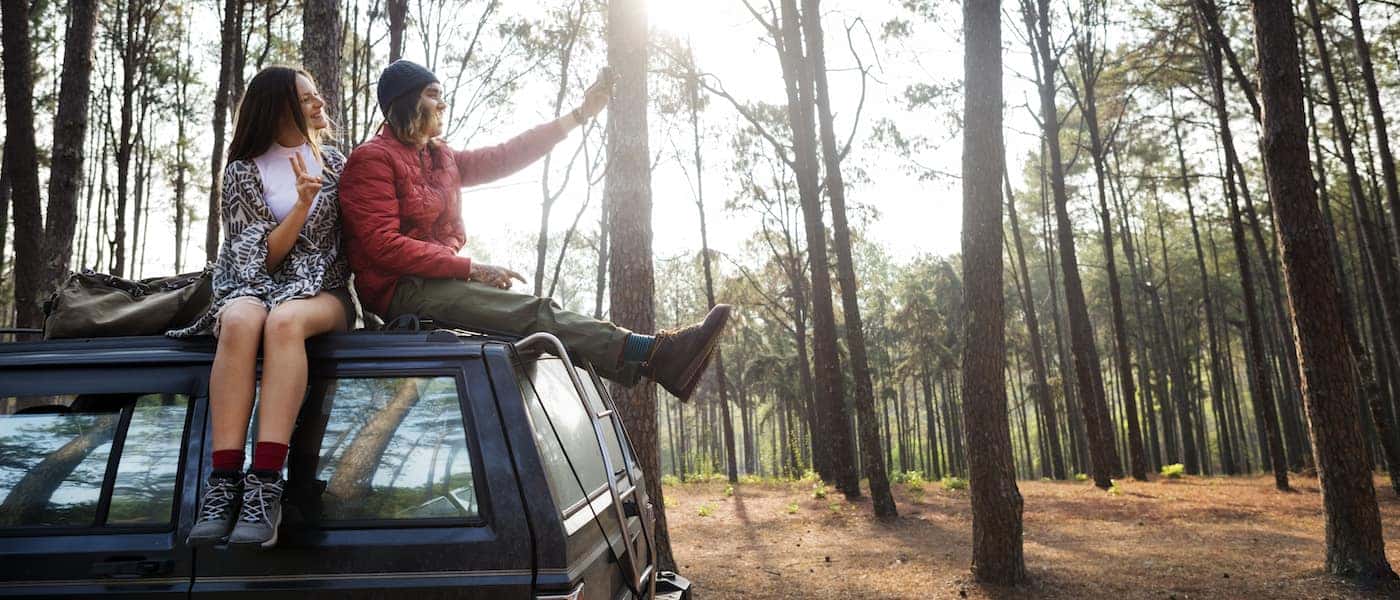 Are you trying to plan a fun adventure outside of Cincinnati? Take a look at our guide to some great Cincinnati day trips including city destinations, cave excursions, and more. Start exploring outside your normal haunts, and contact us if you have any questions!
Nature Destinations
Pyramid Hill Sculpture Park and Museum – About 35 minutes north of Cincinnati
Stroll around the 300+ acre park full of lakes, hiking trails, rolling hills, and sculptures from antiquity all the way up to contemporary creations
Ohio Caverns – 1 hour 45 minutes north of Cincinnati
Called "America's Most Colorful Caverns," this destination is well worth visiting–be sure to get tickets in advance! On the Natural Wonders tours, you can see Ohio's largest stalactite, called the Crystal King.
Big Bone Lick State Park and Historic Site – About 35 minutes south of Cincinnati
You can see bison year-round, check out the paleontology and Native American exhibits, and enjoy hiking, swimming, fishing, and more!
Red River Gorge – About 2 hours 20 minutes south of Cincinnati
This destination is a bit further but well worth the trip if you love breathtaking scenery. Part of the Daniel Boone National Forest, Red River Gorge offers hiking, rock climbing, kayaking, and even a cave boat tour!
Discover Another City
If you want to spend the day exploring a new city with beautiful architecture, national museums, delicious local restaurants, and hidden gems, these destinations are not too far of a drive from Cincinnati, and full of fun and culture!
Louisville KY – about 1 hour 30 minutes away
Top attractions include the Louisville Mega Cavern, the Louisville Slugger Museum and Factory, the Kentucky Derby Museum, Conrad's Castle, and a variety of distilleries.
Columbus OH – about 1 hour 40 minutes away
Top attractions include the Franklin Park Conservatory and Botanical Gardens, German Village, North Market Farmer's Market, Easton Town Center, and the Scioto Mile.
Indianapolis, IN – about 1 hour 50 minutes away
Top attractions include the Children's Museum of Indianapolis, the Central Canal, Indianapolis Motor Speedway Museum, Monument Circle, and Massachusetts Avenue.
The Kentucky Bourbon Trail
If you are a whiskey enthusiast or if you are a novice wanting to learn more, the Kentucky Bourbon Trail is a great adults-only day trip from Cincinnati. You can either book a guided tour, or you can dip your toes into the closest locations, like the following:
Town Branch Distillery – Lexington KY – about 1 hour 20 minutes away
Buffalo Trace Distillery – Frankfort KY – about 1 hour 30 minutes away
Woodford Reserve Distillery – Versailles KY – about 1 hour 30 minutes away
Bulleit Distilling Co – Shelbyville KY – about 1 hour 40 minutes away
Always drink responsibly!
Discover the Area with Jaguar Cincinnati
Want to learn more about the attractions in your town? Explore the best destinations to golf, enjoy live theater, and find the tastiest locally-owned restaurants and bakeries with our guides to Cincinnati!