How to Protect Your Jaguar From Salt Damage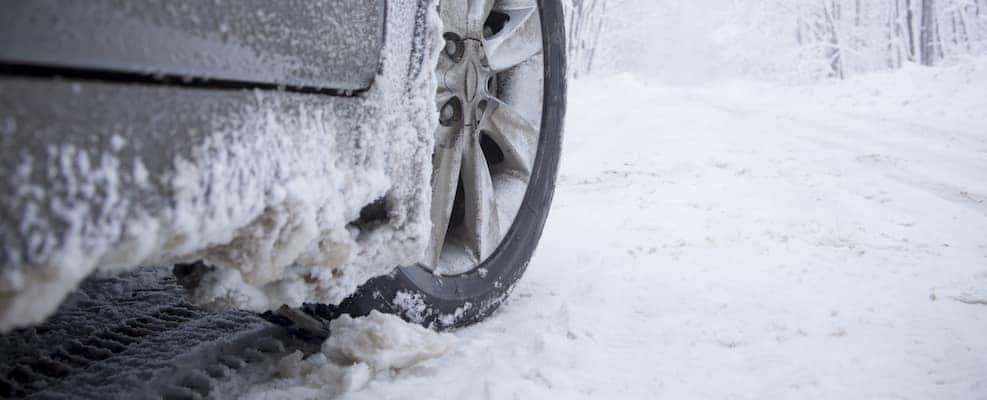 When you live in an area prone to cold weather or snow, road salt is a fact of life. However, salt can often damage vehicles, and if you have a new Jaguar you'll want to keep your investment looking great when you roll up to local Cincinnati restaurants. Read below to find out how to protect your Jaguar from salt damage, other winter maintenance tips, and how to keep your model looking as good as the day you bought it. Be sure to contact our Jaguar Service Center with any questions!
How to Protect Your Jaguar From Salt Damage
Road salt damage to cars is a real thing, and if you want to keep your Jaguar looking good on the Mason roads, you need to follow these tips.
Wash your vehicle: The best thing you can do is wash your vehicle after you've driven through salted roads. Washing your vehicle removes the salt from your vehicle and keeps it looking good. Just be sure to wash it every 10 days or so to keep the salt from digging into the paint and causing damage.
Wash during the day: Washing your vehicle at night or when it's too cold can do more harm than good, because the water could freeze and create more salt damage to cars. Instead, wash during the day when it has a better chance to dry and wash it when the outside Fort Mitchell, KY temperature is over 40 degrees.
Dry your vehicle well: After you have washed your vehicle, make sure to dry it well. Open doors and trunks and wipe down any resting water. If you don't, it could force your doors and trunk to freeze shut.
Watch where you drive: If you can help it, avoid driving through deep piles of snow. This could become packed in the undercarriage of your vehicle and cause corrosion that could be pricey to fix.
Get More Automotive Tips at Jaguar Cincinnati
Jaguar Cincinnati is happy to help Lexington, KY drivers learn how to best care for your vehicles. Contact us for more automotive tips and guides, like what you should put in your winter emergency car kit, what oil to use on your vehicle, how often you should rotate your tires or the difference between torque and horsepower.
Learn More at Jaguar Cincinnati
If you're in the market for a new luxury SUV, take a look at the E-PACE by Jaguar. Cincinnati drivers love its agile handling, stylish appearance, and comfortable interior. Standard features include all-round exterior LED lighting, state-of-the-art driver assistance systems to improve safety, and innovative technology to enhance audiovisual infotainment. Jaguar Cincinnati brings you this guide…

The customers who come into Jaguar Cincinnati in Cincinnati love their Jaguar F-TYPE coupes and convertibles. But that doesn't mean that every Jaguar F-TYPE driver is the same. Some like the sporty good looks of the F-TYPE Checkered Flag, and others like the raw power and luxury of the F-TYPE SVR. Whatever Jaguar F-TYPE trim level, you are…

The 2020 Jaguar F-PACE offers seating for up to five passengers. You'll also find a wide range of comfort features and technologies inside this luxury SUV to make the drive more enjoyable from any seat. Learn more about F-PACE seating, Jaguar F-PACE dimensions, and more at Jaguar Cincinnati, your local authorized Jaguar retailer. Then contact us…