What is the Jaguar Maintenance Schedule?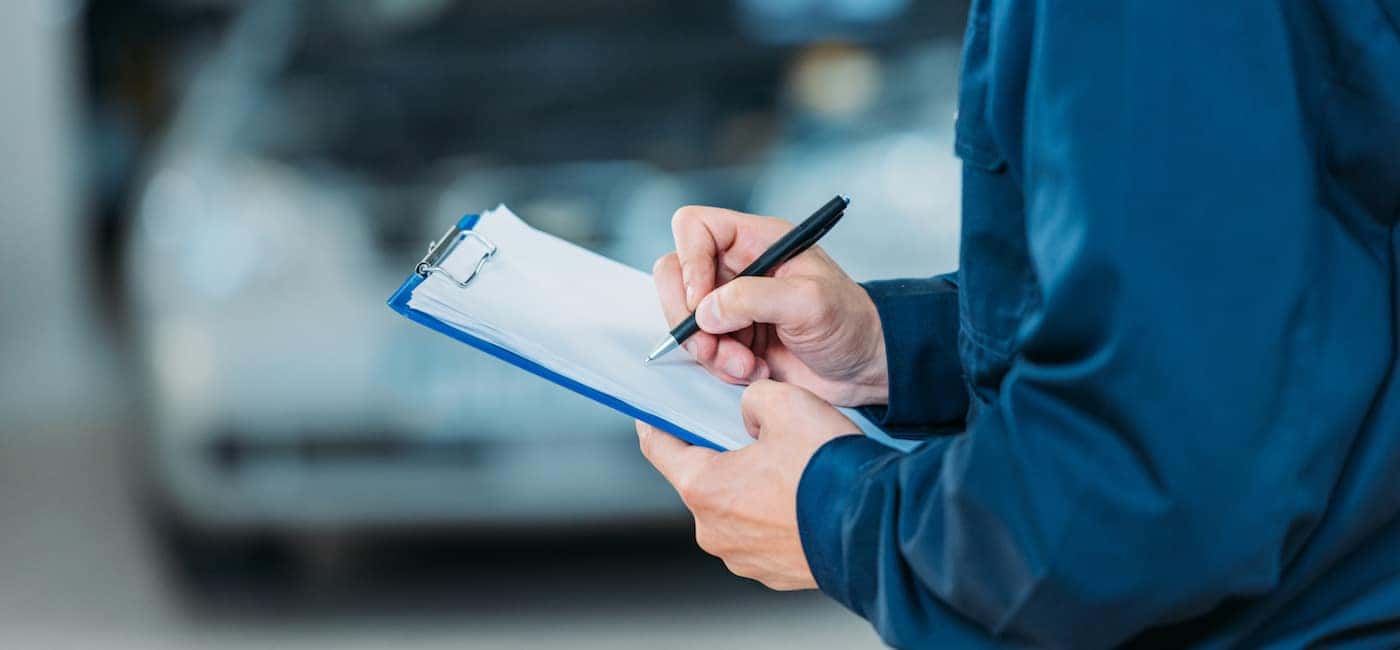 Depending on the Jaguar model you drive, and its engine type, your Jaguar maintenance schedule can vary. Still, there are some services done at regular intervals that apply no matter the model and powertrain. Get an overview of the recommended maintenances for Jaguar vehicles, both new and used, below. If you find you are due for any of the following maintenances and repairs, our service center near Mason can help!
Jaguar Service Every 5,000 Miles
Once your Jaguar hits 5,000 miles, it'll need the following services performed, and they will need to be repeated every 5,000 miles going forward:
Change the engine oil and filter
Lubricate the door hinges and body fittings
Clean and lube the power antenna
Check and adjust all fluids
Visually inspect underneath the vehicle
Check and rotate the tires
Inspect the windshield wipers and washer fluid
Inspect the lights and, if needed, replace bulbs
Inspect the belts and hoses
Inspect the HVAC system
Perform a road test
Jaguar Service Every 15,000 Miles
At the 15,000 mile mark, a technician will complete all services performed during the 5,000-mile inspection, along with:
Replace the spark plugs
Check the air filter and, if needed, replace
Inspect and clean the throttle plate
Check the belt adjustment
Inspect the braking system
Lubricate the door locks
Grease the wheel bearings
Jaguar Service Every 30,000 Miles
On top of the services received during the 5,000- and 15,000-mile inspections, your Jaguar will also need:
Replace & Adjust
Replace the transmission fluid and filter
Replace the rear axle lube
Replace the power steering fluid
Repack the front wheel bearings
Replace the oxygen sensor (every 90,000 miles)
Adjust the drive belt and replace (every 6 years or 60,000 miles)
Torque propeller shaft bolts
Lubricate
Lubricate the accelerator linkage
Lubricate the brake pedal
Lubricate the distributor advance mechanism
Lubricate weather stripping
Inspect
Inspect the exhaust system
Inspect the rear transmission mount spool and, if needed, replace
Inspect the battery and replace (after 4 years)
Inspect the brake discs and rotors
Check brake fluid levels, brake hoses, and pads
Check the cooling system
Inspect the door hinges and locks
Inspect the engine and engine mounts
Inspect the exhaust system
Inspect the fuel system
Inspect the handbrake
Check the lights and controls inside and outside the vehicle
Check the seatbelts
Check the steering system
Check the wheel alignment
Check the wheel lug nuts
Get Your Jaguar Maintenance Done in Jaguar Cincinnati
When your Jaguar is due for service, or if it needs a repair, the certified technicians at the Jaguar Cincinnati service center are ready to help. They specialize in Jaguar models and have the skills needed to get you back on the road in a flash. Schedule your appointment online today!
More From Jaguar Cincinnati
If you're in the market for a new luxury SUV, take a look at the E-PACE by Jaguar. Cincinnati drivers love its agile handling, stylish appearance, and comfortable interior. Standard features include all-round exterior LED lighting, state-of-the-art driver assistance systems to improve safety, and innovative technology to enhance audiovisual infotainment. Jaguar Cincinnati brings you this guide…

The customers who come into Jaguar Cincinnati in Cincinnati love their Jaguar F-TYPE coupes and convertibles. But that doesn't mean that every Jaguar F-TYPE driver is the same. Some like the sporty good looks of the F-TYPE Checkered Flag, and others like the raw power and luxury of the F-TYPE SVR. Whatever Jaguar F-TYPE trim level, you are…

The 2020 Jaguar F-PACE offers seating for up to five passengers. You'll also find a wide range of comfort features and technologies inside this luxury SUV to make the drive more enjoyable from any seat. Learn more about F-PACE seating, Jaguar F-PACE dimensions, and more at Jaguar Cincinnati, your local authorized Jaguar retailer. Then contact us…