F-TYPE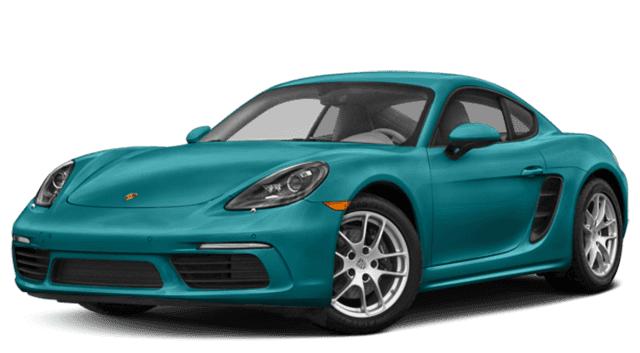 718 Cayman
2018 Jaguar F-TYPE vs. 2018 Porsche 718 Cayman
When it comes to sporty luxury vehicles, the 2018 Jaguar F-TYPE and the 2018 Porsche 718 Cayman are sure to capture your interest. In comparison, though, the F-TYPE offers sport car lovers better specs and more choices than the Cayman can.
Engine Options and Performance
The Jaguar F-TYPE not only offers more engine options that the 718 Cayman, but the Jaguar engines offer better performance as well.
The F-TYPE offers five engine options including:
Turbocharged 2.0L four-cylinder rated at 296 hp and 295 lb-ft of torque
Supercharged 3.0L V6 making 340 hp and 332 lb-ft of torque
Supercharged V6 churning out 380 hp and 339 lb-ft of torque
V6 delivering 400 hp
5.0L supercharged V8 muscling out 550 hp and 502 lb-ft of torque or 575 hp and 516 lb-ft of torque with different tuning
The 718 Cayman only has two engine options:
Turbocharged 2.0L flat-four musters 300 hp and 280 lb-ft of torque
Turbocharged 2.5L flat-four manages just 350 hp and 309 lb-ft of torque.
Shop for the Jaguar F-TYPE at Jaguar Cincinnati
Explore our available F-TYPE inventory and when you are ready to hit the open road contact us at Jaguar Cincinnati for a test drive!