Top 5 Places to See Live Theatre in Cincinnati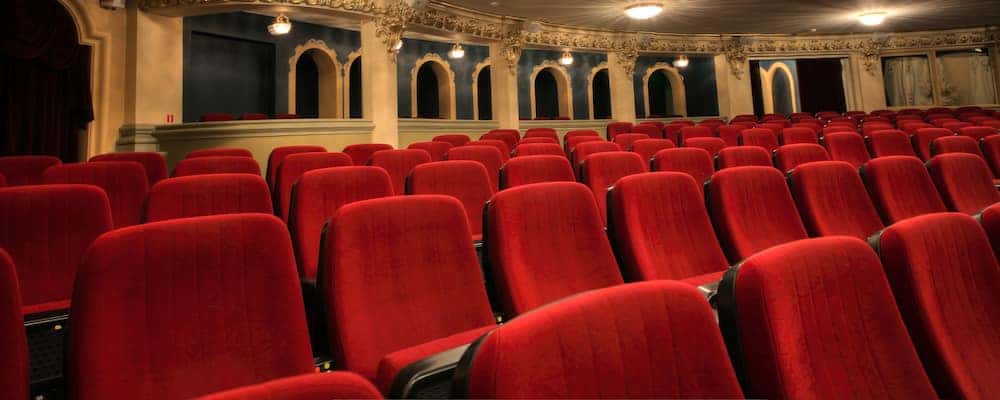 Cincinnati is known far and wide as a city of the arts, and there's no limit to what you can experience once you've been acquainted with the best live theatre in Cincinnati! In addition to many museums and cultural favorites, there are plenty of places to see live theatre. These five playhouses, performance troupes, and programming committees are our favorite entryways into the city's thriving theatre scene. Check out some of these venues and add a theater experience after trying some of the best Cincinnati bakeries, or after a night out to dinner in Cincinnati or a day at the winery.
Cincinnati Playhouse in the Park
962 Mt. Adams Circle, Cincinnati, OH
Between their accessible "Off-the-Hill" Touring Shows, their innovative "Off-the-Grid" immersive experiences, and their mastery of classics like this season's A Christmas Carol, there's something for everyone at the Cincinnati Playhouse in the Park. Their celebrated performance and production teams do it all, and they do it very well.
Ensemble Theatre Cincinnati
1127 Vine Street, Cincinnati, OH
The Ensemble Theatre's "Artistic Mission and Leadership Statement" stresses the importance of inclusivity and accessibility, as well as "the transformative power of the arts," and that's exactly what you'll encounter in this Over-the-Rhine playhouse. Their professional and forward-thinking teams focus on innovative, socially-conscious works from contemporary voices.
Know Theatre of Cincinnati
1120 Jackson Street, Cincinnati, OH
The Know Theatre bills itself as "Cincinnati's Theatrical Playground," and you'll be hard-pressed to disagree with their assessment once you've experienced their exceptionally engaging performances and their incredible sets and costumes. The Know Theatre has worked to integrate with the Over-the-Rhine community through programs like the Jackson Street Market, which offers local artists a chance to make connections and acquire resources.
The Children's Theatre of Cincinnati
Main Stage at Taft Theatre, 5th and Sycamore, Cincinnati, OH
Children, teens, and adults alike will find plenty to enjoy at The Children's Theatre of Cincinnati. Their wide array of workshops, residencies, class, and resources for educators are just as well-known, and well-regarded, as their lively, engaging plays and musicals.
Broadway Cincinnati – Procter and Gamble Hall
650 Walnut Street, Cincinnati, OH
There's no better local venue to see all of the Broadway classics than at Cincinnati's gorgeous, 2700-seat Procter and Gamble Hall, located at the Aronoff Center for the Arts. Broadway Cincinnati hosts large-scale productions of shows like Hamilton, RENT, and Fiddler on the Roof, attracting audiences from Mason to Columbus, and beyond.
Take Your Next Adventure with Jaguar Cincinnati
Our local connections make us a great resource, so whether you're looking for information on Jaguar motor oil or just want to know where to find the best Cincinnati chili, best nearby golf courses, or day trips out of Cincinnati, you'll want to keep up with our blog. Contact us today to learn more about what we do.