What Does Liability Insurance Cover?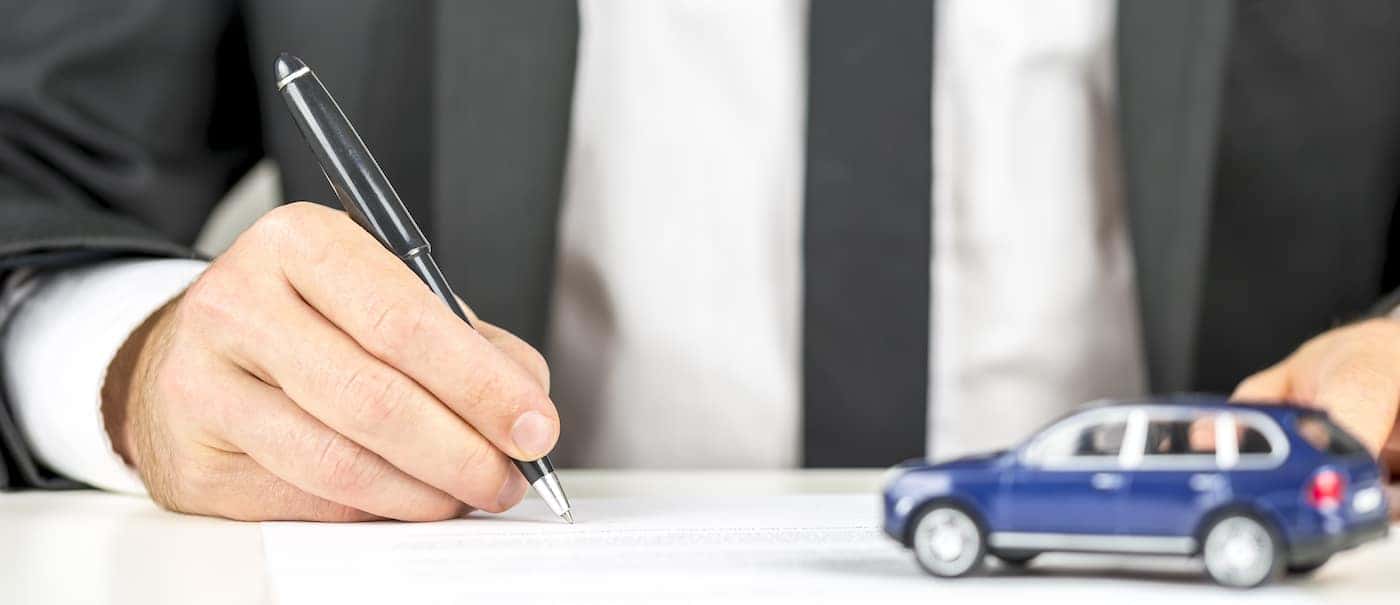 If you're driving around Lexington, KY and Cincinnati, you need liability insurance by law in the state of Ohio. But, what does liability insurance cover exactly? The auto liability insurance definition states that this safety net covers both bodily injury and property damage when you are at fault in an accident. And while all liability insurance provides protection in these scenarios, not every plan is the same. Let's go over the basics with Jaguar Cincinnati.
How Does Liability Insurance Work?
Every state sets it owns minimum requirements for liability insurance, so whether you're in Mason and Fort Mitchell, KY, your insurance will cover the same basics in Ohio. However, you can pay a higher amount to get better coverage if you'd like that extra protection What does liability insurance pay for?
Bodily Injury:
Medical and hospital bills
Long-term nursing care if needed
Funeral expenses in the event of a fatal accident
Rehab
Pain and suffering
Lost earnings
Property Damage
Repair expenses
Replacement parts
Vehicle damage
General property damage (house, personal property, etc.)
Pets
Split Limit vs. Single Limit
If you're shopping around for a new plan, you might see the terms "split limit" and "single limit". What's the difference? A split limit plan divides coverage into different categories with different maximums. This means you are capped different amounts for individual bodily injury vs. property damage, as an example. A single limit plan does not involve these caps, relying instead on a lump sum that is utilized as needed across different categories. Which is more sensible for your needs and budget? Feel free to talk with our finance team.
Learn More with Jaguar Cincinnati
You've gone through the auto liability insurance definition and coverage, now let's get into the fun part. Take a look at our new Jaguar special offers and start crunching numbers with our free online Payment Calculator. Our experts at Jaguar Cincinnati in Cincinnati would be happy to talk about the ways to protect your investment, from liability insurance to the Jaguar EliteCare Advantage. Still have questions about the financing or purchasing process? Feel free to contact us for personalized advice at your convenience!
More From Jaguar Cincinnati
If you're in the market for a new luxury SUV, take a look at the E-PACE by Jaguar. Cincinnati drivers love its agile handling, stylish appearance, and comfortable interior. Standard features include all-round exterior LED lighting, state-of-the-art driver assistance systems to improve safety, and innovative technology to enhance audiovisual infotainment. Jaguar Cincinnati brings you this guide…

The customers who come into Jaguar Cincinnati in Cincinnati love their Jaguar F-TYPE coupes and convertibles. But that doesn't mean that every Jaguar F-TYPE driver is the same. Some like the sporty good looks of the F-TYPE Checkered Flag, and others like the raw power and luxury of the F-TYPE SVR. Whatever Jaguar F-TYPE trim level, you are…

The 2020 Jaguar F-PACE offers seating for up to five passengers. You'll also find a wide range of comfort features and technologies inside this luxury SUV to make the drive more enjoyable from any seat. Learn more about F-PACE seating, Jaguar F-PACE dimensions, and more at Jaguar Cincinnati, your local authorized Jaguar retailer. Then contact us…