A superior car brand means superior service every step of the way. That's what we believe here at Jaguar Cincinnati. Located in Cincinnati, Ohio, we've served drivers with high-quality Jaguar automotive service for over 10 years. From within Hamilton County, to our neighboring cities of Mason, Indian Hill, and even to our visitors from northern Kentucky, we're known far and wide in the area as a trusted center for automotive service, parts, accessories, and more.
In addition to the standard tools of the trade, Jaguar Cincinnati offers our customers a step above the norm with available premium services. While their vehicle is being serviced, customers can make use of our executive lounge to wait comfortably for their appointment to finish. Others on the move can make use of our loaner fleet program. Additionally, we offer concierge service to our customers. That means drivers with service appointments can have their vehicle picked up from a home or office location, taken to be serviced, and then delivered back to the owner!
Is your car in need of a checkup? Schedule your next appointment at the Jaguar Cincinnati dealership, today! You can set up an appointment at our service center on-site, over the phone, or online. We hope to see you soon and offer you the superior service of the Jaguar Cincinnati dealership!
Come to us for:
Lube, Oil, & Filter Change
Front End Alignment
Maintenance (Wipers, Headlights, Etc)
Replace / Adjust Brakes
Service Package
Muffler / Exhaust Repair
Coolant Flush
Vehicle Checkup / Inspection
Transmission Flush
Electrical Service
And more!
Service Special Discounts
Looking for smart ways to save on your next service appointment here at the Jaguar Cincinnati dealership? Make sure to take advantage of available savings through our dealership service specials. All current service specials are listed below. If you find one that matches your Jaguar needs, make sure to save here at the Jaguar Cincinnati Service Center!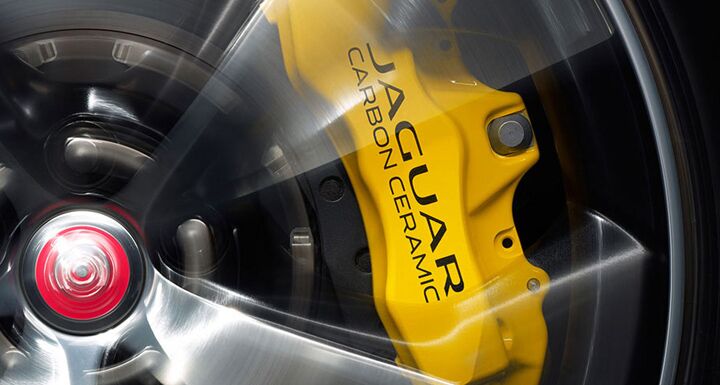 Jaguar Parts & Accessories
You get the best out of a Jaguar by putting the best into it. That means supplying your Jaguar ride with the best in terms of genuine and high-quality Jaguar OEM parts and accessories to achieve the optimal performance you're looking for.